An all-glass suspension bridge with a length of 330 meters opened in the city of Sanmenxia on Sept 12.
Located at Liuzhuang village, Hongyang town, Mianchi county in Sanmenxia city, the bridge runs across the mountains at the height of 98 meters, and its total investment has reached 10 million yuan ($1.46 million).
With the application of 119 pieces of transparent glass with a thickness of 24 millimeters for each, the bridge is safe and reliable, and can support 500 people at the same time.
Standing on the bridge, visitors can admire the beauty of the green mountains and clear waters, and it can be filled with exciting moments.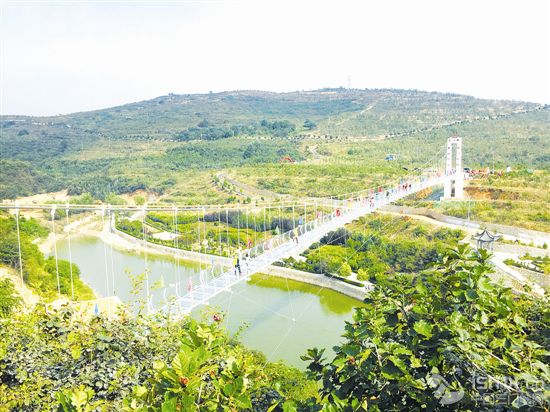 A distant photo shows the full view of the glass bridge. [Photo by Wang Jiachen/ismx.cn]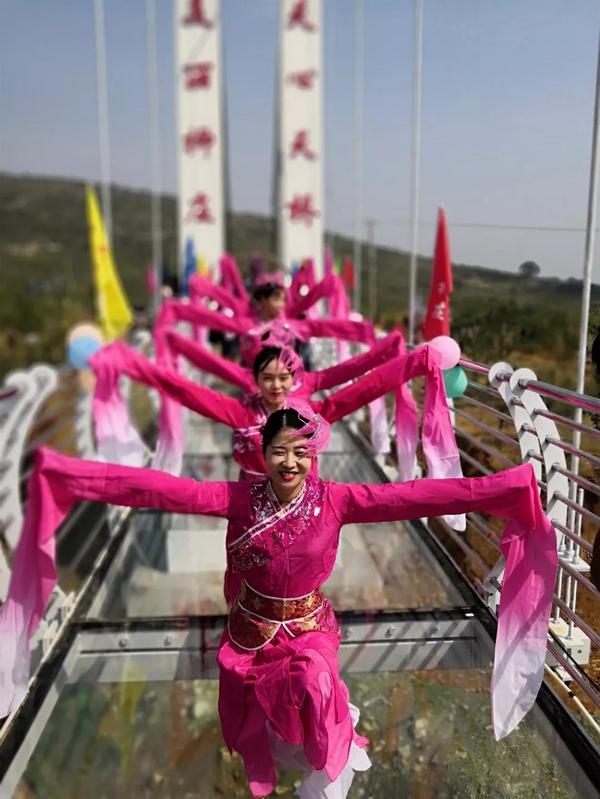 Dancers perform on the bridge. [Photo/dahebao.cn]